In Kenya, a county governor is elected by registered voters on the same day as a general election for Members of Parliament. Each candidate for governor must nominate a deputy governor candidate.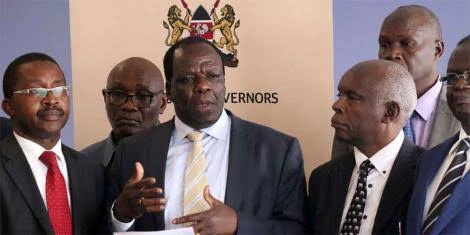 In Kenya, a governor's basic pay is on average Ksh.584,000. If the governor's salary includes allowances, the monthly salary could reach Ksh. 920,000. This is a monthly wage that does not include any allowances.
Allowances are granted to help with their expenses. The following are some of the allowances:
Childcare stipends.
Allowances for sitting.
Living expenses.
Allowances for medical insurance.
Telephone charges, as well as allowances for stationery and photocopying.
6.Allowances for the projec
7.Allowances for travel and subsistence.
They would each earn Sh11.1 million as a lump sum payout when they leave office.
In addition, each governor will be entitled to a monthly pension equal to 80% of their existing salary.
This means that each governor will earn a monthly pension of Sh739,200 for the rest of his or her life. However, if a retired governor dies, half of their benefits might be passed to their wives or relatives.
On August 20, 2022, the general elections will be held. For those interested in running for governor, it is one of the highest-paying empty positions.