Kenyans are ecstatic after the Ministry of Health delivered excellent news on the Covid-19 pandemic's status in the country. Kenya has seen an increase in Covid-19 infections in recent months, to the point where the positive rate has surpassed 30% in some districts.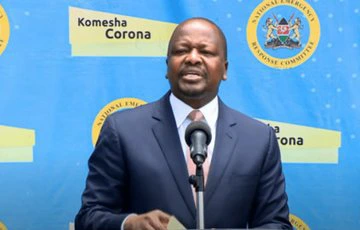 However, a total of 223 persons have tested positive for the disease in the last 24 hours, according to today's report, out of a total of 3,456 people tested. The current positive rate is 6.5 percent. The total number of verified positive cases is currently 317,857, with 3,151,279 tests completed so far.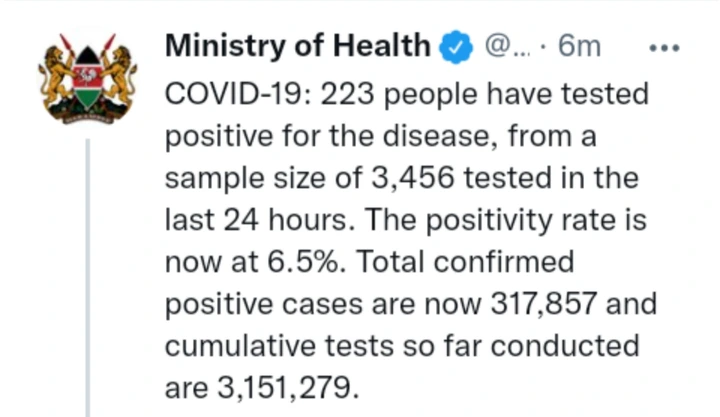 Following a decline in Covid-19 infections in Kenya, the Ministry of Health has advised Kenyans to continue to embrace Covid-19 vaccine because the pandemic's severity will no longer be felt in the country. Given the government's announcement that no services will be provided to unvaccinated Kenyans, it is everyone's obligation to guarantee that they receive their vaccinations.