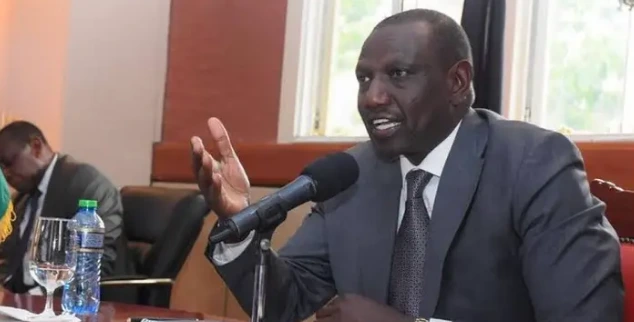 Famous and well-known Senior Counsel Ahmesnasir Abdulahi provoked varied reactions online today when he stated that he does not support Deputy President William Ruto for the president.
The well-known lawyer has been a strong supporter of the Deputy President and the UDA party, as he has consistently defended Deputy President William Ruto. He remarked on his Twitter account, "I'm not a candidate for public office. I'm a private citizen who runs a small law firm. I haven't stated my position. I'm completely unbiased. Despite the fact that I have not endorsed DP Ruto or any other politician, 40% of odms and their attack dogs direct their rage, frustration, and despair at me ""WHY?" you might wonder.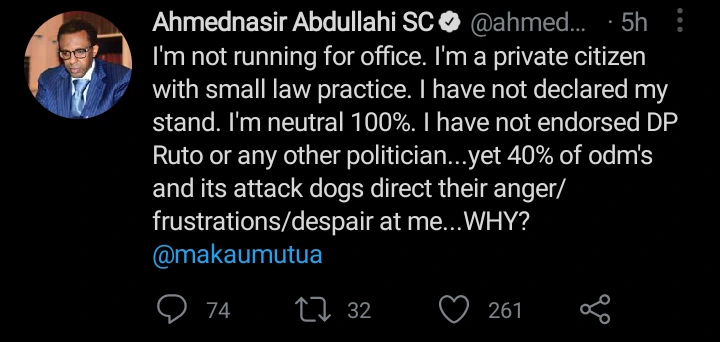 Ahmesnasir Abdulahi stated that he is apolitical and has not endorsed any political candidate. He also chastised Raila Odinga and his supporters for directing their rage at him.
Raila's supporters, notably Makau Mutua and Junet Mohammed, have been criticized by Ahmesnasir on social media. What are your thoughts on this? Let us know what you think.