After doing the unthinkable and wicked to his own daughter, a Murang'a man was jailed.
On Wednesday, just after going to school for the third term, the form one girl was sent home for school money, according to reports.
When the young girl returned home and discovered that no one was home, she took advantage of the chance to phone her boyfriend, with whom she chose to engage in a bedroom act.
Since her father returned home, the adolescent girl has had bad luck, and to his astonishment, he discovered his daughter in the act with her lover.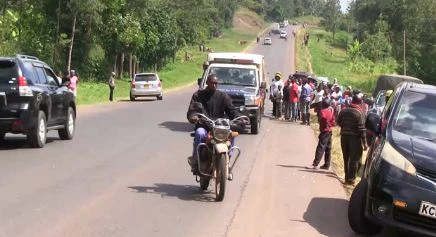 The boy was able to flee, while the girl stayed with her father. According to reports, the guy was angry and in a fit of rage, he brutally beat up his daughter, causing severe injuries that resulted in her death.
When he realized the young child was dead, he proceeded to throw her body into a nearby culvert.
After some time had passed, the man realized the girl's body had not been discovered. He then took the body outside the culvert and deposited it in a location where it was discovered by pedestrians, who then called the cops.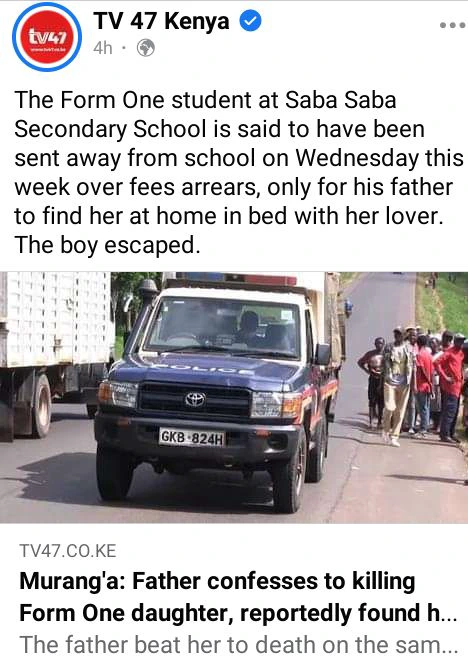 The dad was apprehended and has since confessed to the murder of his first daughter.