Hon. Ben Momanyi is in the spotlight after a video of him went viral online. Mr Momanyi is a candidate for Nyamira county governor. Mr Momanyi, on the other hand, has been seen urging residents of that area to vote for him on August 9.
One of his campaign vehicles was seen attempting to navigate on its own when it collided with several people who were staring at Momanyi.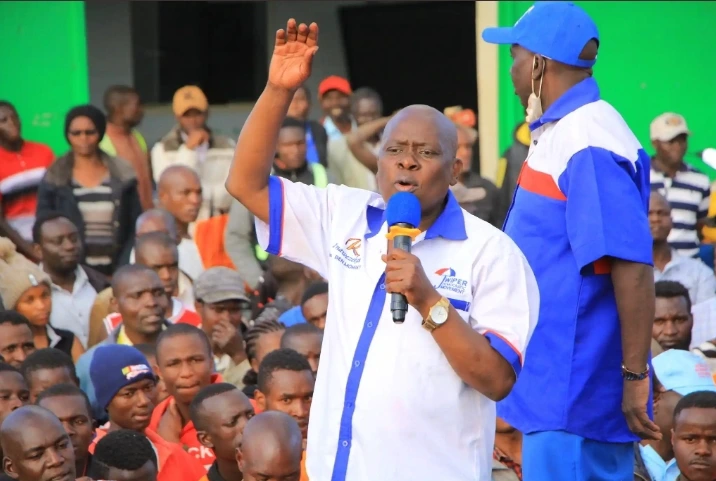 Many people were surprised when Mr Momanyi continued to address the residents as if nothing had happened.
Momanyi has finally admitted on Twitter that his car was the one that hit and injured one of his fans.
"It is true that one of the vehicles in my convoy, a Toyota Land Cruiser, was involved in an accident on our way to Kebirigo center at Nyaramba market in Borabu." Momanyi stated.
He went on to say that the car's brakes were not working properly.
The vehicle's brakes failed briefly, resulting in the unfortunate incident that has gone viral on social media." Momanyi stated.
He went on to defend himself, claiming that he ignored what was going on and continued with his speech.
"While all of this was going on, I was facing the crowd from the other side, which prevented me from getting real-time information about the incident." This explains why I continued speaking. I couldn't establish anything because the victim was already up." Momanyi asserts.
Bernard Mayaka, a man hit by the car, was taken to the hospital, treated, and released, according to Momanyi.
"…the gallant soldier was treated and discharged at the hospital [evidence attached]." Read the relevant section of the Statement.