Different people have expressed mixed emotions in response to what Nelson Havi, a close associate of Deputy President Dr. William Ruto, posted after Raila Odinga's bodyguard was denied access to the VIP lounge today during the State Funeral Mass for former President Mwai Kibaki.
Havi stated that the action was uncalled for and that the officer should be arrested and disciplined.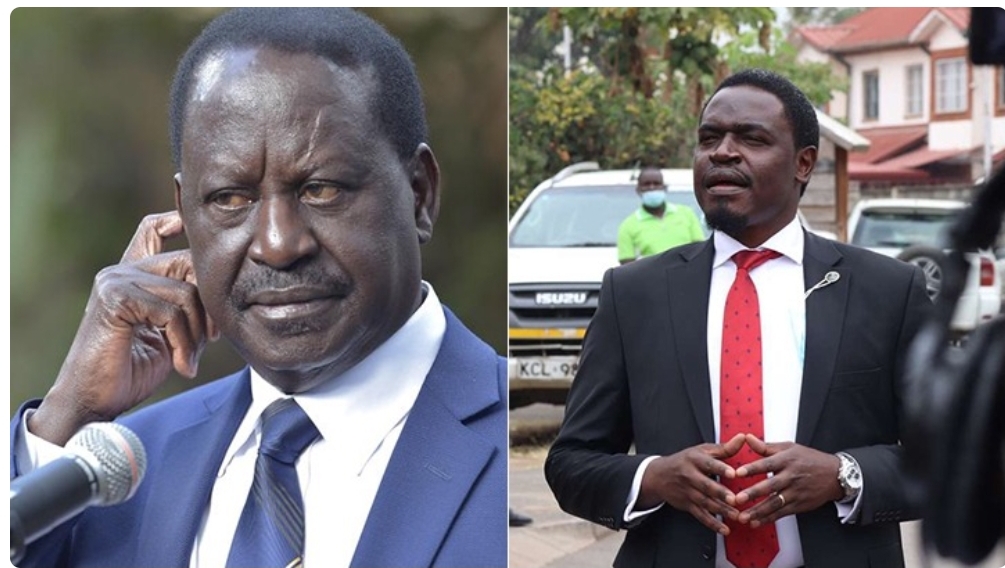 "This is completely inappropriate! How do you deny access to HE Raila Odinga's bodyguard? The officer who is obstructing justice should be charged and disciplined "He made a post.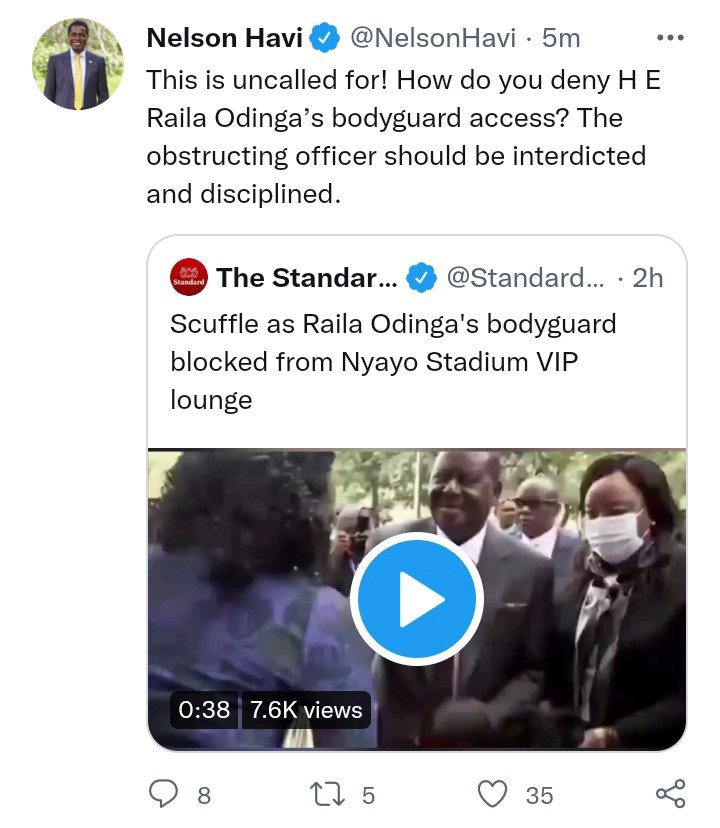 Different Kenyans have also reacted to today's awkward act, each expressing a different point of view. Here's an example.
Alex Chege: Life has a way of bringing people to their knees.
Gilbert: Military Kiongos Issues
Idris Bull: Do you have a bodyguard? How can he be followed by four to five goons dressed as security guards?
TT: Except for the HOS and the DP, each VVIP has one aide. Those were not exonerated.