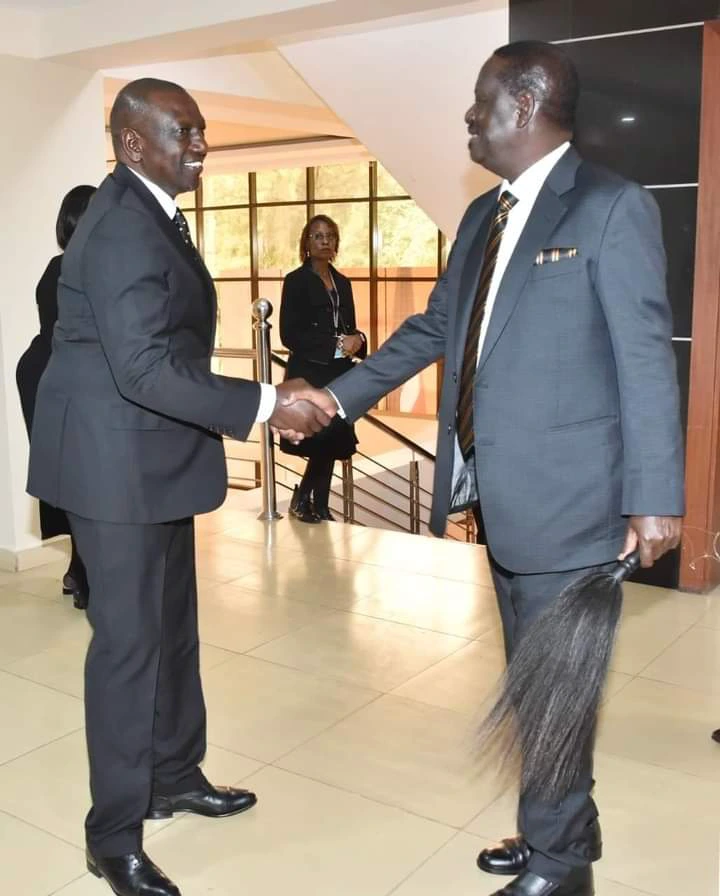 A Kambaland UDA Parliamentary candidate has broken his silence following a meeting between Deputy President William Ruto and former Prime Minister Raila Odinga today at Nyayo Stadium during former President Mwai Kibaki's requiem mass.
The two leaders who are widely regarded as the main rivals for the upcoming general elections in August met at the main VIP. Raila Odinga and William Ruto shook hands and happily embraced.
Bonnie Musambi, a UDA candidate from Kamba land, has commented on the two leaders, stating that "May we live in unity, peace, and liberty, and may there be plenty within our borders. Whether it is election season or not, my people, let us ensure that peace remains the fabric that holds our country together on a daily basis!"
Kenyans, on the other hand, reacted to his sentiment, as shown below.
Kubai Wa Kubai: Baba is a mature politician,he doesn't keep grudges,he is not like Mr Null Wanjohi.
Aron Kipkoech: Asante yesu ..#William Ruto tosha.
.