After the 2007 general elections, late President Mwai Kibaki and Orange Democratic Movement Party leader Raila Odinga agreed to collaborate. The two formed a coalition government, with Mwai Kibaki as President and Raila Odinga as Prime Minister.
However, it took a lot of persuasion to persuade the late President Mwai Kibaki to sit at the same table as Raila Odinga. Mwai Kibaki later agreed to form a coalition government with Raila Odinga, with whom he shared equal power. The coalition government was initially dubbed 'Nusu Mkate.'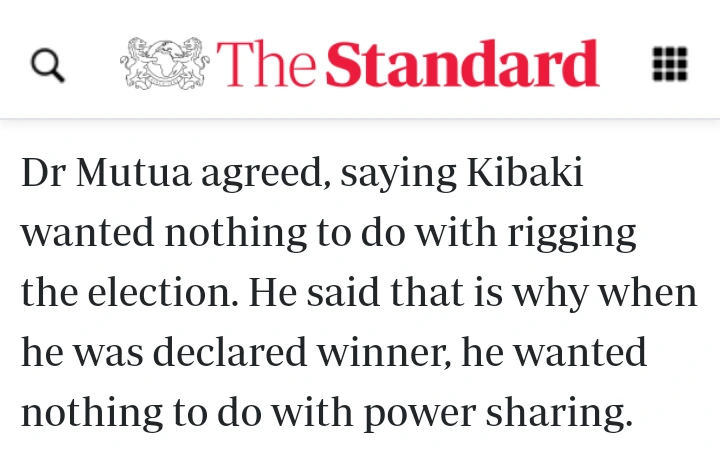 According to The Standard, President Mwai Kibaki was hesitant to form a coalition government because he did not want anything to do with election rigging. Kibaki, according to Machakos governor Alfred Mutua, had no intention of tampering with the election results. When he won the election, he stated that he had no desire to share power.