Brigadier Jattani Gula, Sector II Commander, recently inaugurated the COVID-19 booster immunization program at the African Union Mission in Somalia (AMISOM) Level 2 Hospital in Dhobley.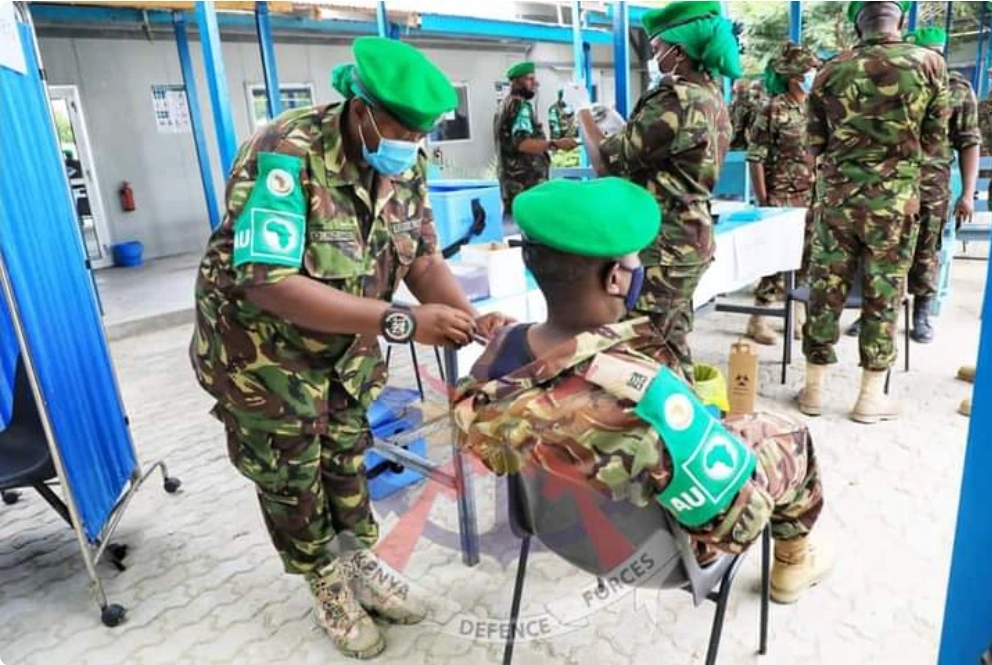 During the launch, the Sector Commander urged Kenya Defence Forces men to get the booster shots and continue to follow the COVID-19 prevention guidelines in order to stay mission-ready while deployed at AMISOM.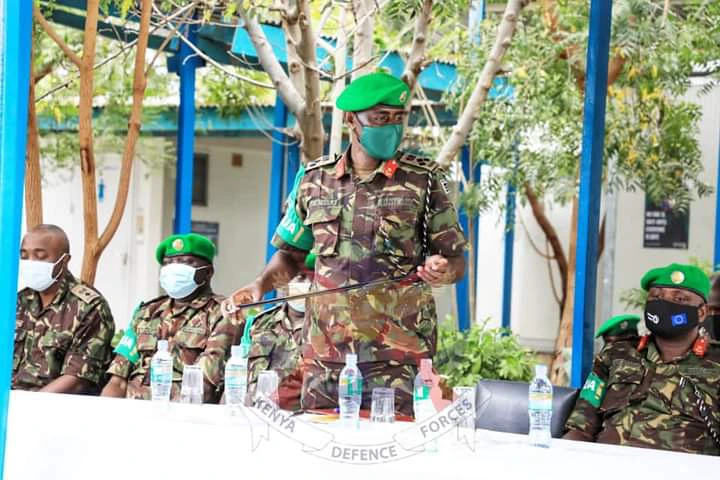 "Protecting yourself is caring for your brother. Let us all get vaccinated to maintain a strong force posture while carrying out our duties," said Brigadier Gula.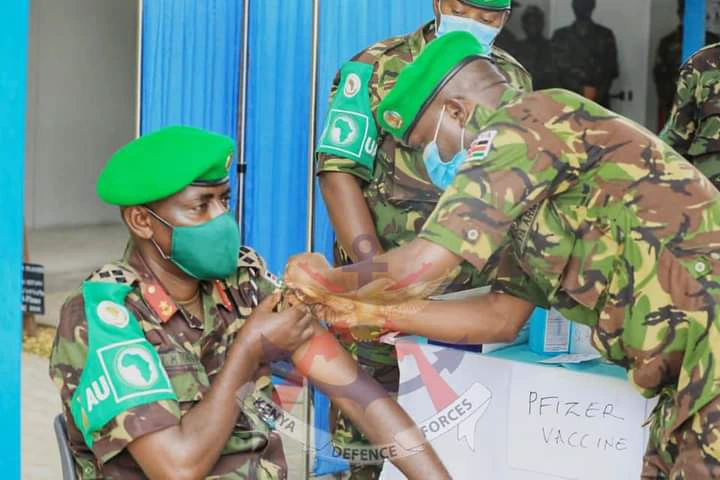 Lieutenant Colonel Ali Mohamed, AMISOM Level 2 Hospital Commandant, stated that the booster dose is important to improve viral protection since vaccines raise the body's ability to fight diseases and serious illness.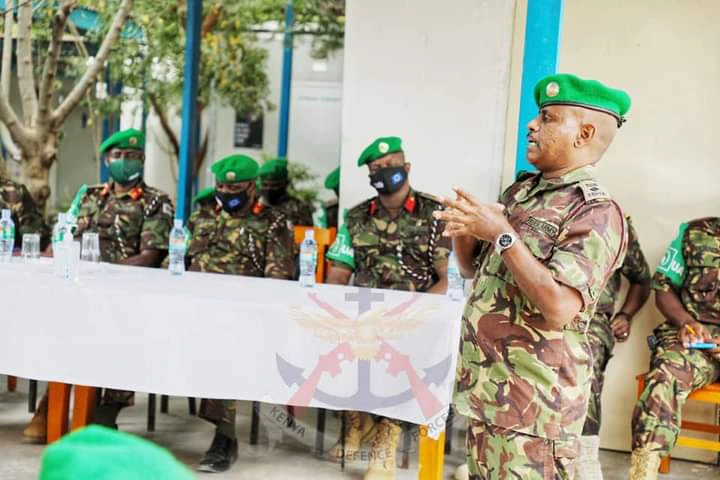 " A booster shot is recommended after six months for the fully vaccinated as it offers an additional layer of immunity. Protection from the initial vaccines can wane over time," added the Commandant.
Outgoing Sector Commander Brigadier Jeff Nyagah, Deputy Sector Commander Colonel Maiyo, Officers, and Service Members attended the event.